Why Choose Volvo?
When you buy a new vehicle you not only want to find one that is luxurious but also one from a reliable dealership. You want to know that you're getting what you're paying for and that your overall experience is fantastic. At Kempthorn Volvo Cars, we pride ourselves on delivering some of the best services in the industry, and making it easy, fun and friendly. We offer our Canton area customers exceptional customer service, a wide variety of vehicles to choose from, knowledgeable staff, along with a full service center.
Your automotive journey should be one to remember, and we want to help make it special at Kempthorn Volvo Cars. If you're in the market for a new vehicle, need a service performed, or want to learn more about any of the vehicles on our lot, feel free to stop by! One of our friendly sales associates would be more than happy to help you.
Before you purchase a Volvo, it is important to see what the Volvo Brand stands for and what they stand behind, whether protecting the environment or leading world class safety in each vehicle.
Volvo's Long-Term Commitment to the Environment
Volvo's Long-Term Commitment to the Environment
Volvo Cars has one of the most ambitious climate plans in the car industry. We aim to reduce our CO2 emissions per car by 40 percent between now and 2025, a first tangible step towards our long-term goal of becoming climate neutral by 2040. We realize that electrification alone is not enough, and so our climate ambitions go beyond radically reducing tailpipe emissions through all-out electrification. We will also tackle carbon emissions in our manufacturing network, our wider operations, our supply chain and through our approach to recycling and reuse of materials.
We have created world-changing innovations since the first Volvo rolled off the production line in 1927. The modern seatbelt. The side impact protection system. The pedestrian detection system. Today, Volvo Cars is one of the most well-known and respected premium car brands, preparing for a new future that will be all-electric, autonomous and connected.
Our company is a truly global organization: our roots are decidedly Scandinavian, but we have manufacturing, research and design operations in Europe, Asia and the Americas.
Technology That Saves Lives
Technology That Saves Lives
Since our foundation in 1927, we have invented some of the most important breakthroughs in car safety. The most famous invention is the three-point safety belt introduced in 1959, estimated to have saved over a million lives since. But we did not stop there. Our cars are packed with advanced passive safety features, such as airbags, safety cages and crumple zones. In recent years, with the advance of cameras and sensors, we have added active safety features like the City Safety with Autobrake technology, which helps avoiding and mitigating accidents inside and outside the city.
All these and other safety technologies are the result of our data- and science-driven approach to technology development. We constantly collect and analyze accident data: our database contains information on tens of thousands of real-world accidents. We study them by running countless computer simulations, as well as physical crash tests at our state-of-the-art Volvo Cars Safety Centre. The insights we gain allow us to constantly develop new, world-first safety technologies and be one of the industry leaders. We also actively share the knowledge we gather, to the benefit of society as a whole.
Volvo's 2025 Electrification Strategy
Volvo's 2025 Electrification Strategy
By 2025, the company aims to have sold one million electrified cars and it will launch five fully electric models between 2021 and 2025.

Håkan Samuelsson is convinced that this is the right path for Volvo Cars. It's a strategic decision to maintain momentum in our growth journey, to meet new consumer demands, attract top talent and contribute to carbon-free mobility. 

The UN Global Compact recognizes Volvo Cars' electrification strategy as a bold and disruptive action in its report entitled, Business Solutions to Sustainable Development, featuring an interview with Håkan Samuelsson.
"If you really believe that customers are attracted by electric cars, you should go into that business as fast as possible. That is why we have the ambition to be the fastest one in making the transformation," Samuelsson says in the UNGC report.
"This decision to transform into an electric company had nothing to do with PR, or wanting to look good. We're doing this because we think this is the right future for Volvo Cars, and that it will make us stronger. It's sound business.
Volvo Recharge-Discover Our Pure Electric and Plug-in Hybrid Cars
Volvo Recharge: Discover our Pure Electric and Plug-in Hybrid Cars
Volvo Recharge brings you technology, design and sustainable materials that elevate your drive. Whether you go for a Recharge pure electric or plug-in hybrid car, you can drive it without any tailpipe emissions. Just select Pure electric drive mode in your plug-in hybrid to carry out your daily commute using purely the car's electric motor.
Pure electric

 Sometimes quiet is the most powerful way to go, with zero tailpipe emissions and less noise at all speeds. Powered by a high-voltage battery and dual electric motors, our XC40 Recharge pure electric is pure progress for the road ahead.
Plug-in hybrid
Less petrol, more purpose. In our Recharge plug-in hybrids, an electric motor and combustion engine team together for a choice of pure electric mode, power mode and hybrid mode, giving you total driving control and lower tailpipe emissions.
Shop Recharge Plug-In Hybrid Models
Benefits of Buying Volvo
Not only are Volvo vehicles built with quality in mind, but you also receive a lot of added benefits when you buy a Volvo from a certified Volvo dealership like ourselves. Our Akron drivers have outlined some of their favorite benefits of buying Volvo vehicles including:
Complimentary Scheduled Maintenance
One of the best parts of buying a Volvo from us is you get complimentary scheduled maintenance at our dealership. We want to make sure your vehicle is in tip-top shape so that it can last for many miles down the road. The first three services at 10,000 miles, 20,000 miles, and 30,000 miles are covered at no charge.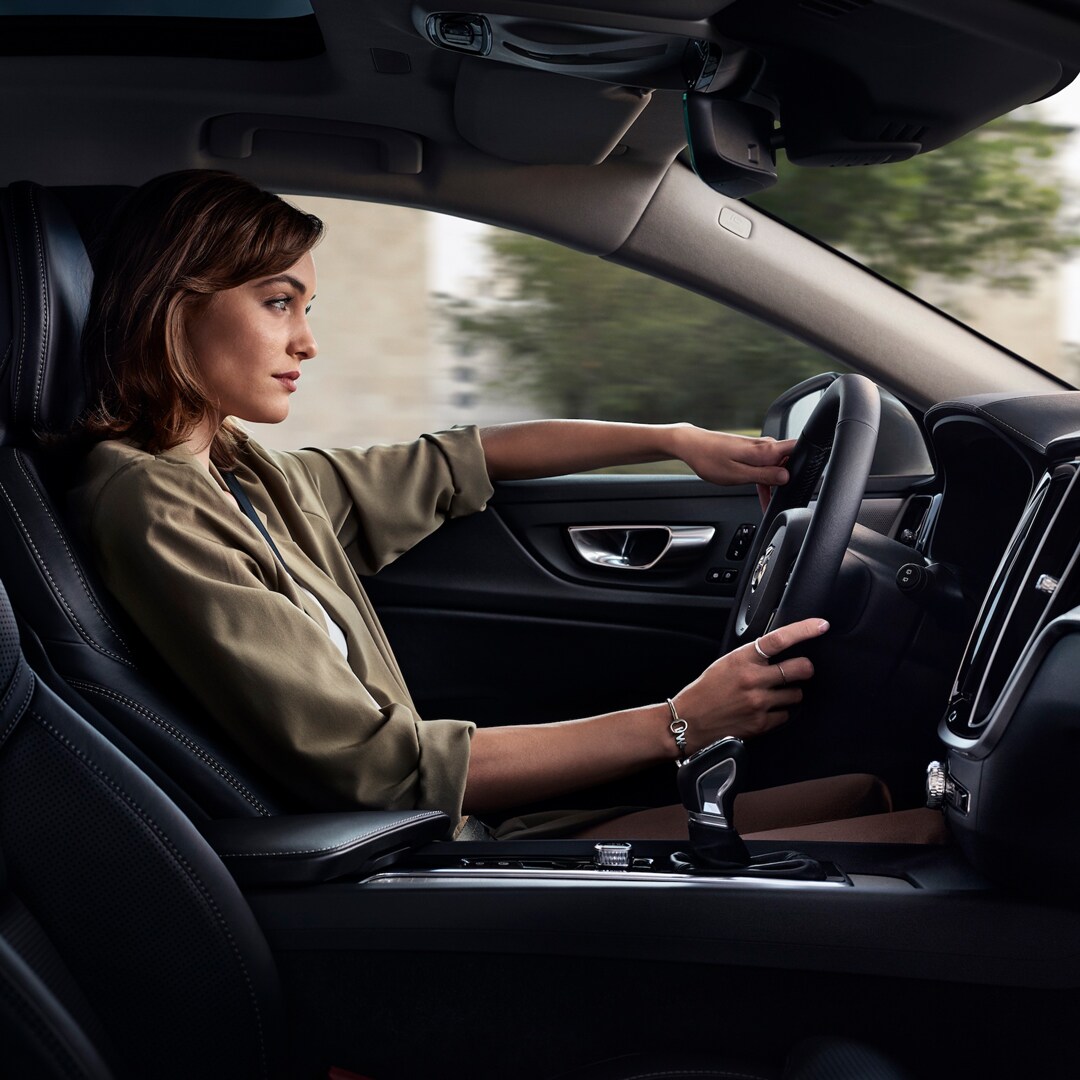 Volvo On Call
You'll drive around with a little more peace of mind with the Volvo On Call app that comes with some of our Volvo vehicles. Through the Volvo On Call app you can start your vehicle remotely using the app. That means you can start it from the comfort of your home. There's also an Accident Advisor that can give you the necessary steps to take in the stressful moments after an accident. And, you can even send Amazon packages right to your Volvo with the Key by Amazon App.
Free Tow for Life
If you run into trouble on the road, we offer complimentary towing to the nearest Volvo dealership no matter how old your Volvo is. Free Tow for Life helps you to stay on the road as long as possible.
Sensus Connect
You won't have to worry about missing out on any messages, phone calls, or the latest music with the smartphone tethering. You can connect any Bluetooth or WiFI enabled smartphone to your Volvo to not only receive phone calls but also text messages. You can be your own WiFi hotspot available in your Volvo through Sensus Connect. You'll also be able to discover some of the best places to go with Yelp, showing you prices and ratings of some of the local places in Warren.
Benefits of Buying from Kempthorn Volvo Cars
You should feel comfortable at the dealership and we want to make you feel at home, that's why we provide easy, fun, and friendly service to all our customers. We are a family-owned and ran business and it should go without saying that we value close relationships with our customers. If you're looking for an XC90, XC60, XC40 or interested in trying out electric and hybrid models, like the XC40 Recharge, XC90 Recharge or XC60 Recharge, we're here to help!
We also just recently updated our dealership, so the instant you walk into our showroom you'll feel the quality we deliver to all our customers living in and around Youngstown.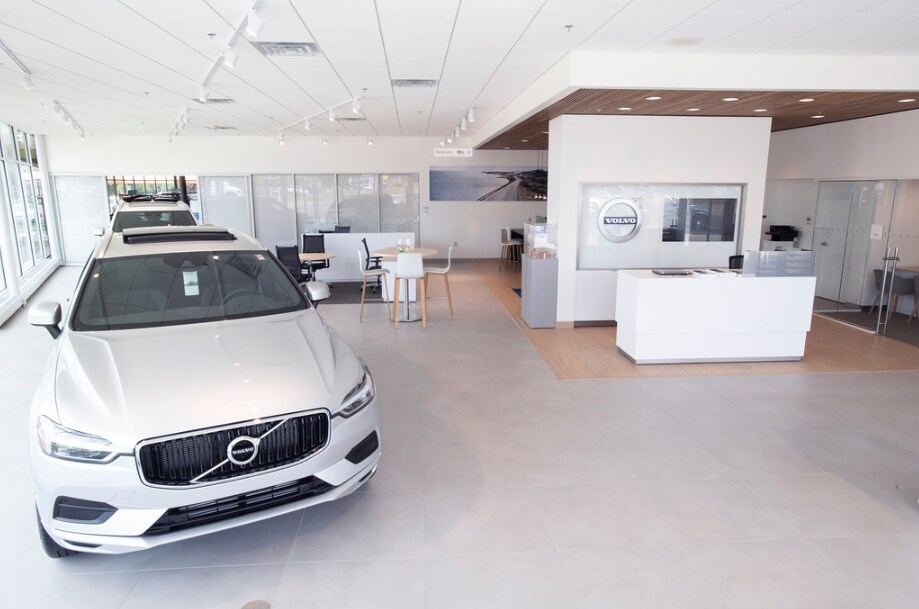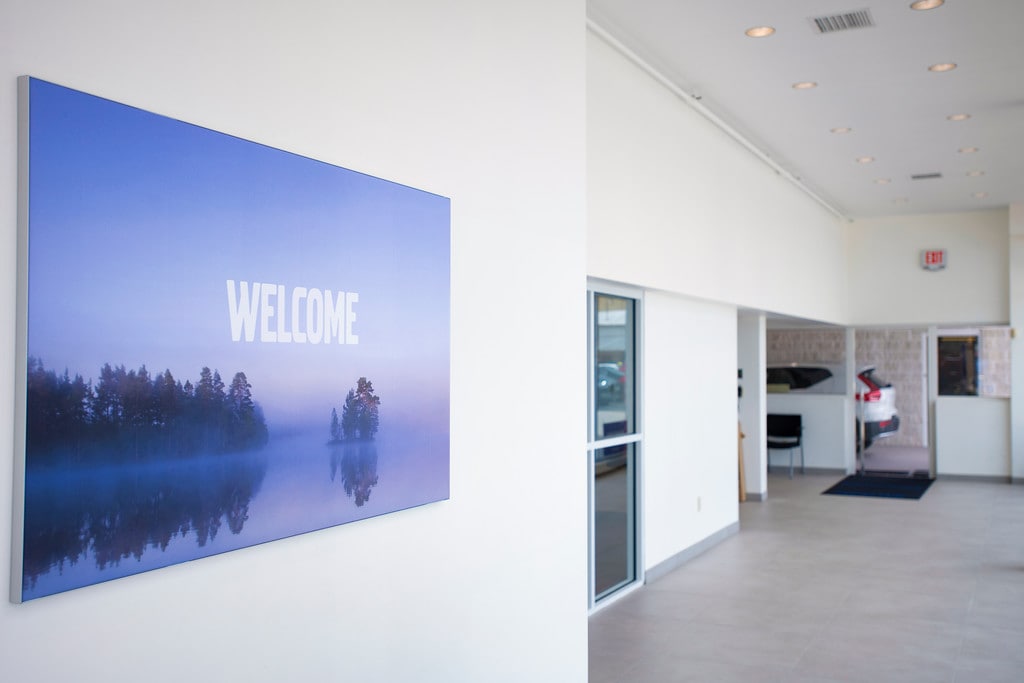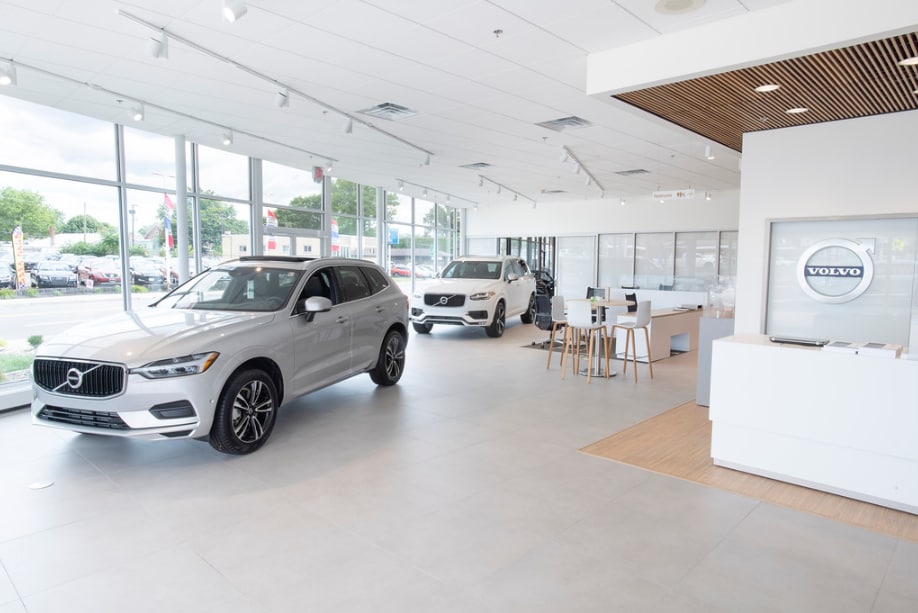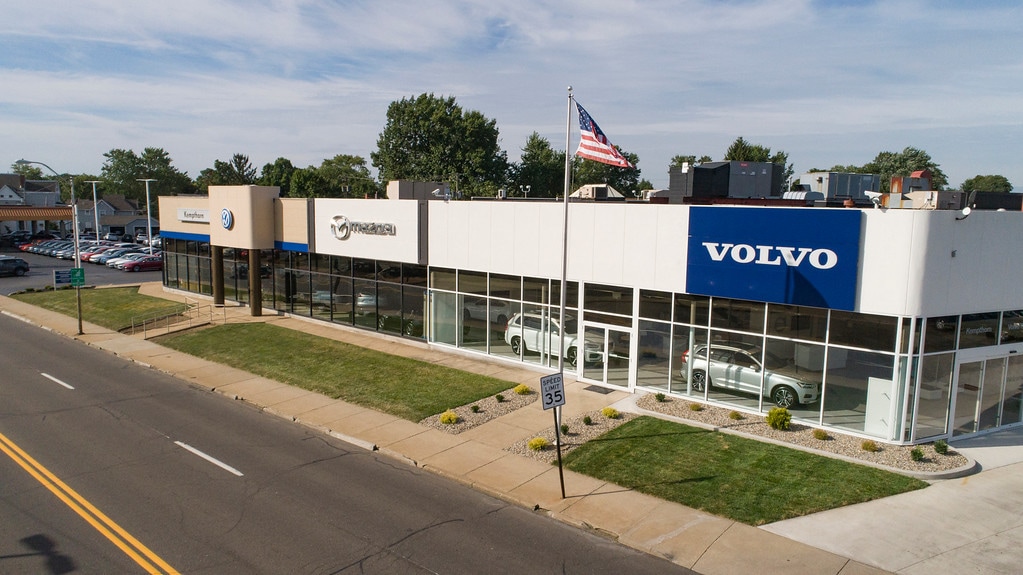 Stop By Kempthorn Volvo Cars Today
If you're looking for a dealership to call "home", take the time to stop by our Volvo dealership. One of our friendly teammates will take care of you and can help you with all things Volvo!
Transmission: eAWD
,
Exterior Color: Crystal White
,
Interior Color: Charcoal
,
Doors: 4 door
,
Model: XC40 Recharge Twin Pure Electric
,
Year: 2022
,
Trim: Plus
,
Bodystyle: SUV
,
Make: Volvo
View Details
Engine: 2.0L I-4 cyl
,
Transmission: AWD
,
Exterior Color: Denim Blue
,
Interior Color: Blond
,
Doors: 4 door
,
Model: XC90
,
Year: 2022
,
Trim: T5 AWD Momentum 7 Seater
,
Bodystyle: SUV
,
Make: Volvo
View Details
Engine: 2.0L I-4 cyl
,
Transmission: AWD
,
Exterior Color: Glacier Silver
,
Interior Color: Charcoal
,
Doors: 4 door
,
Model: XC40
,
Year: 2022
,
Trim: T5 AWD R-Design
,
Bodystyle: SUV
,
Make: Volvo
View Details